A Guide to Satellite Surveillance
CONTEXT
Satellite imagery plays a critical role in mass media and framing of political events. Commercial companies operate numerous imaging satellites, capable of providing very high-resolution images on short notice — replacing the paparazzi, photography agencies and on-the-ground witnesses. But despite the omnipresence of imagery, the satellites themselves remain mysterious and unknown. Invisible in the sky, they are surrounded by a mythical aura, reinforced by their highly technical nature and the history of espionage. A Guide to Satellite Surveillance gives the obscure objects a tangible representation.
DESCRIPTION
A book portrays all currently operating constellations of high-resolution optical satellites in the context of media and political events, commercial ownership and governmental censorship. By freezing the constantly moving objects in a moment of time, it depicts moments when certain satellites have played a significant role in media and politics, aiming to reveal the hidden ideologies behind the production of satellite images.
Hard-cover book 25x17 cm
2016
AWARDS
'The Best of DDW 2016'
(Dutch Design Week)
EXHIBITIONS
DAE Graduation Show
Dutch Design Week 2016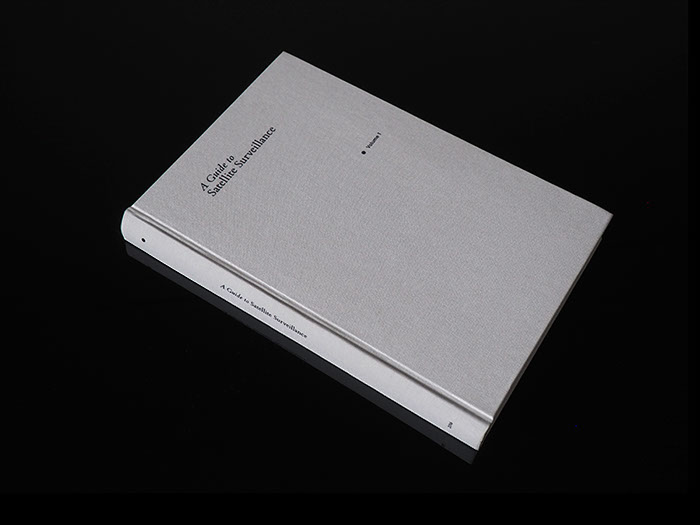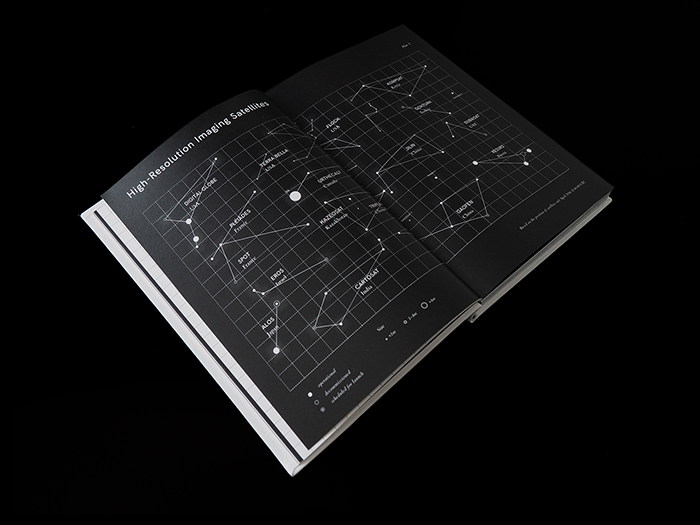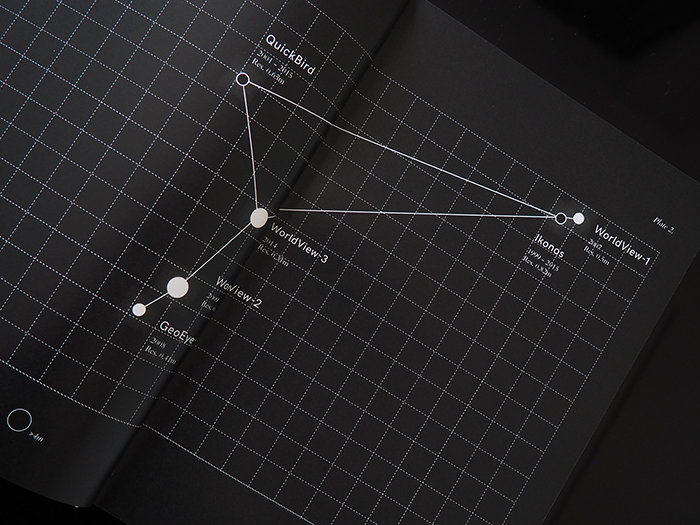 Each constellation belongs to a satellite operating company and is represented through both factual and mythical information. The latter focuses on cases of imposed governmental censorship & the relationships between companies and states.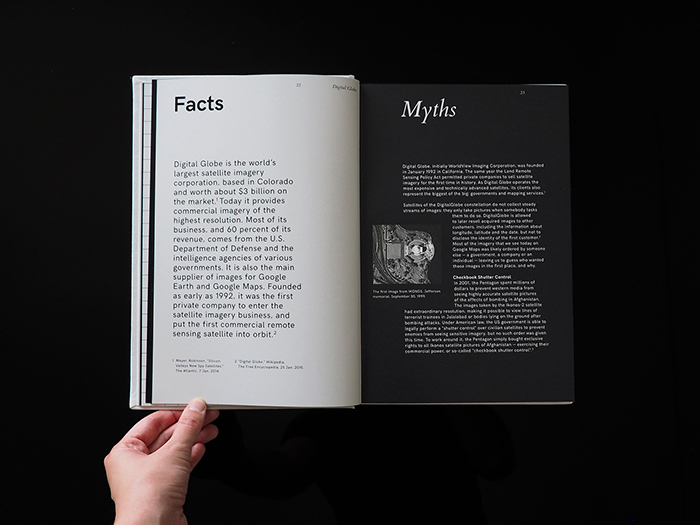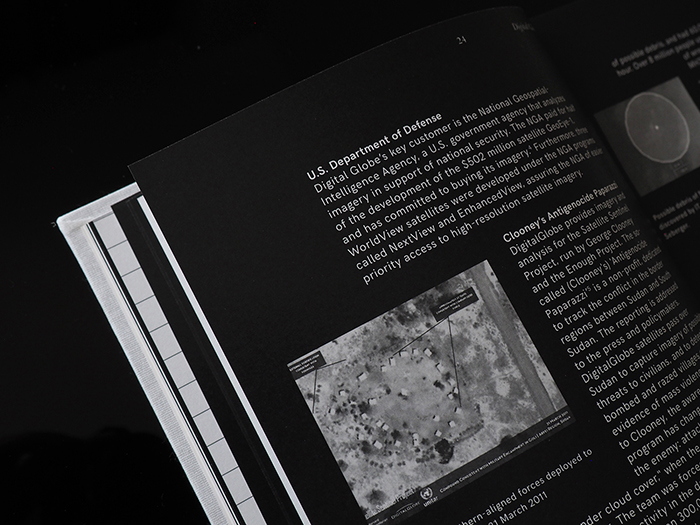 The book highlights moments when satellites have played a crucial role, such as investigation of the MH17 airplane crash above Ukraine. People's trust in the objectivity and evidential nature of satellite imagery is often abused by the governments.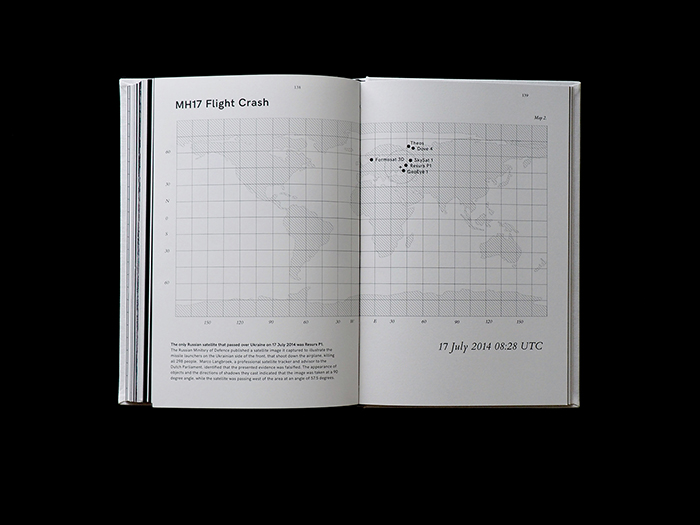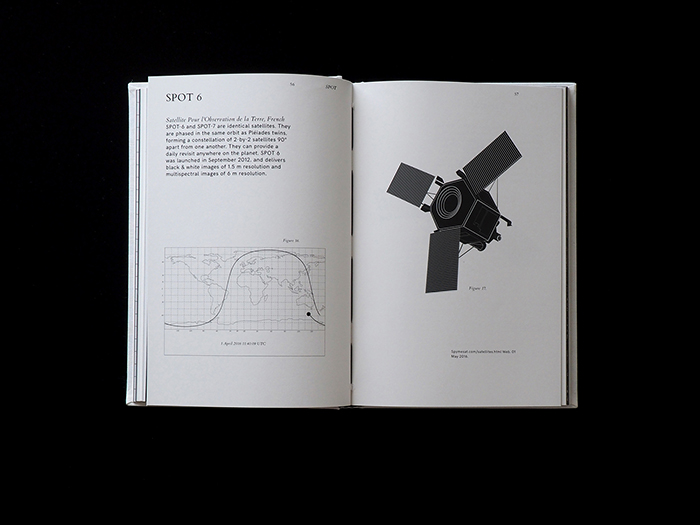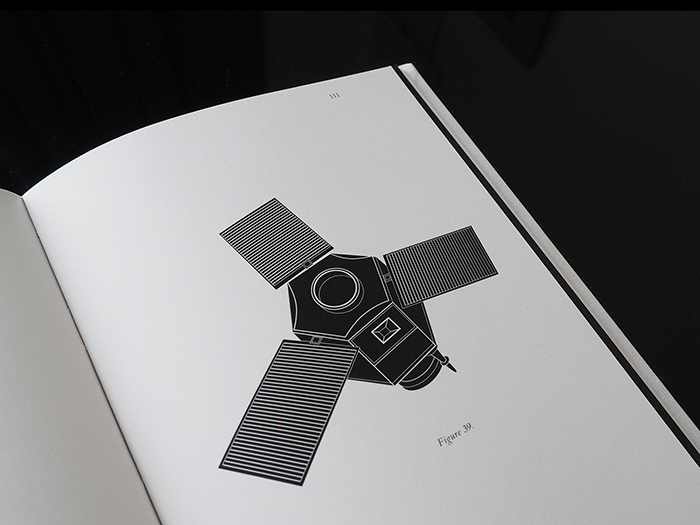 Unlike drones and planes, satellites can take images of anywhere in the world, and no country can claim rights for it.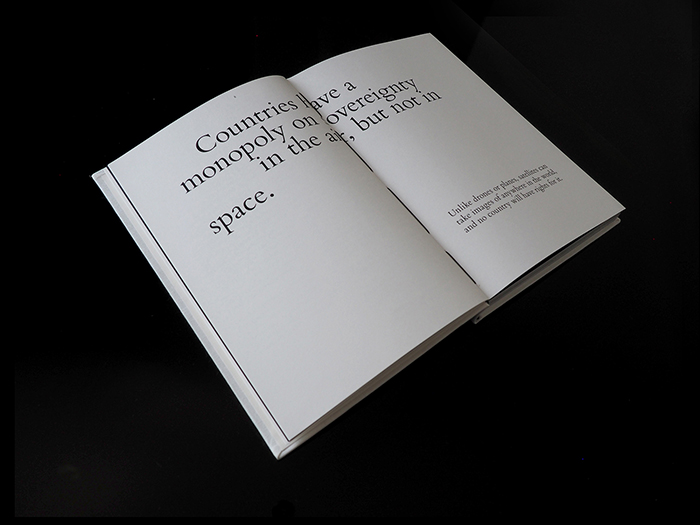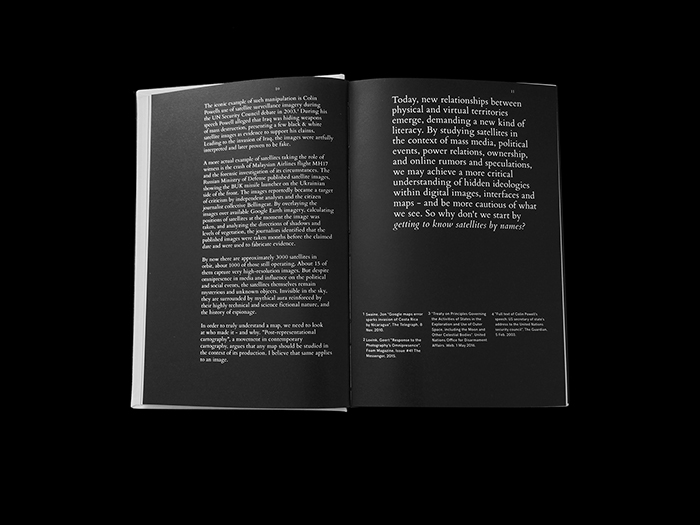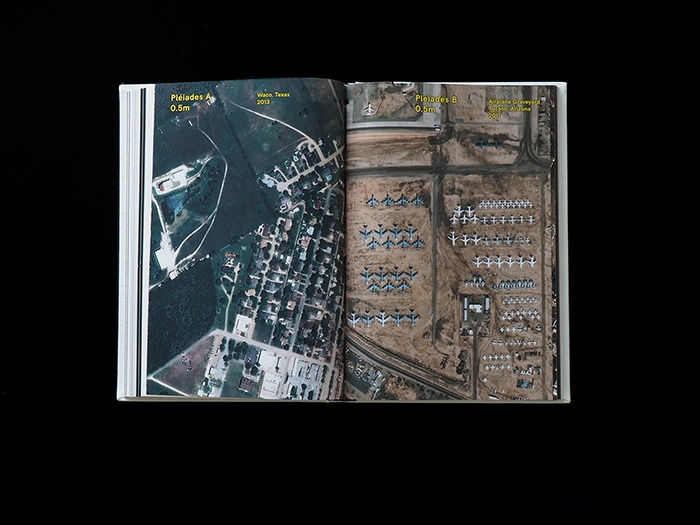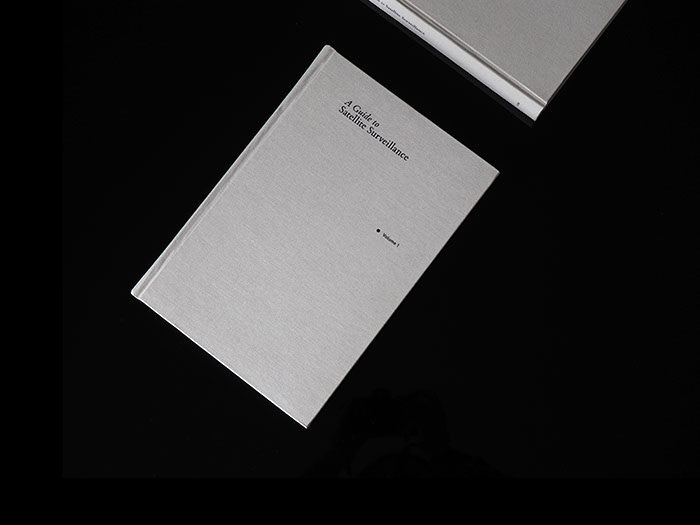 Interested in getting a copy or knowing more?